About Us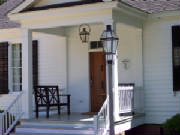 At C.H. Whitney, we realize that every client has a different combination of assets, limitations and dreams. Our goal is to understand your unique needs so we can plan the perfect solution. Whether the project involves new construction, historical restoration or interior decorating, we are dedicated to addressing the specific and individual needs of our clients.
Every project poses its own distinct challenges and requires a unique solution. We listen to our clients needs, investigate the details of their challenge, and propose creative solutions that are uniquely tailored to the client's requirements and tastes.
C.H. Whitney has worked extensively with numerous styles of building construction from historical to contemporary restorations and countless building materials, including wood, plaster, stucco, brick, stone, slate, terra-cotta, bronze and wrought iron. We carefully choose replacement materials with the owner to match the existing design that are sustainable and require the least amount of maintenance. This ensures that the end result is a building that appears aged, but that has been well-maintained over the years. We have experience with historical restoration, the reuse of existing structures, preservation, and matching existing materials and styles. We emphasize the need for sampling of all materials to be used, particularly in historical restoration projects.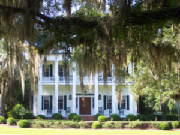 Our management services consist of the activities traditionally carried out by a general contractor but delivered as a professional service on behalf of the owner. We work on behalf of the owner to directly run the project through multiple trade contracts coordinating the work in such a way to save the owner time and costs. The trade contracts are between the owner and the individual trade contractors with C.H. Whitney identified as the owner's representative. We conduct frequent site observation visits, answer questions, clarify details, prepare a punch list for the completion of the project and review, modify and approve applications for payment prior to submitting to owner for final payment. We can also work directly with a general contractor in the same capacity.
At C.H. Whitney we believe that communication with the client is important. Because a problem cannot be solved without defining it, we meet with the owners on a regular basis to discuss their goals for the project so that we can properly evaluate thier concerns and requests. By asking the appropriate questions, we help the owner define the criteria by which the project will be completed.